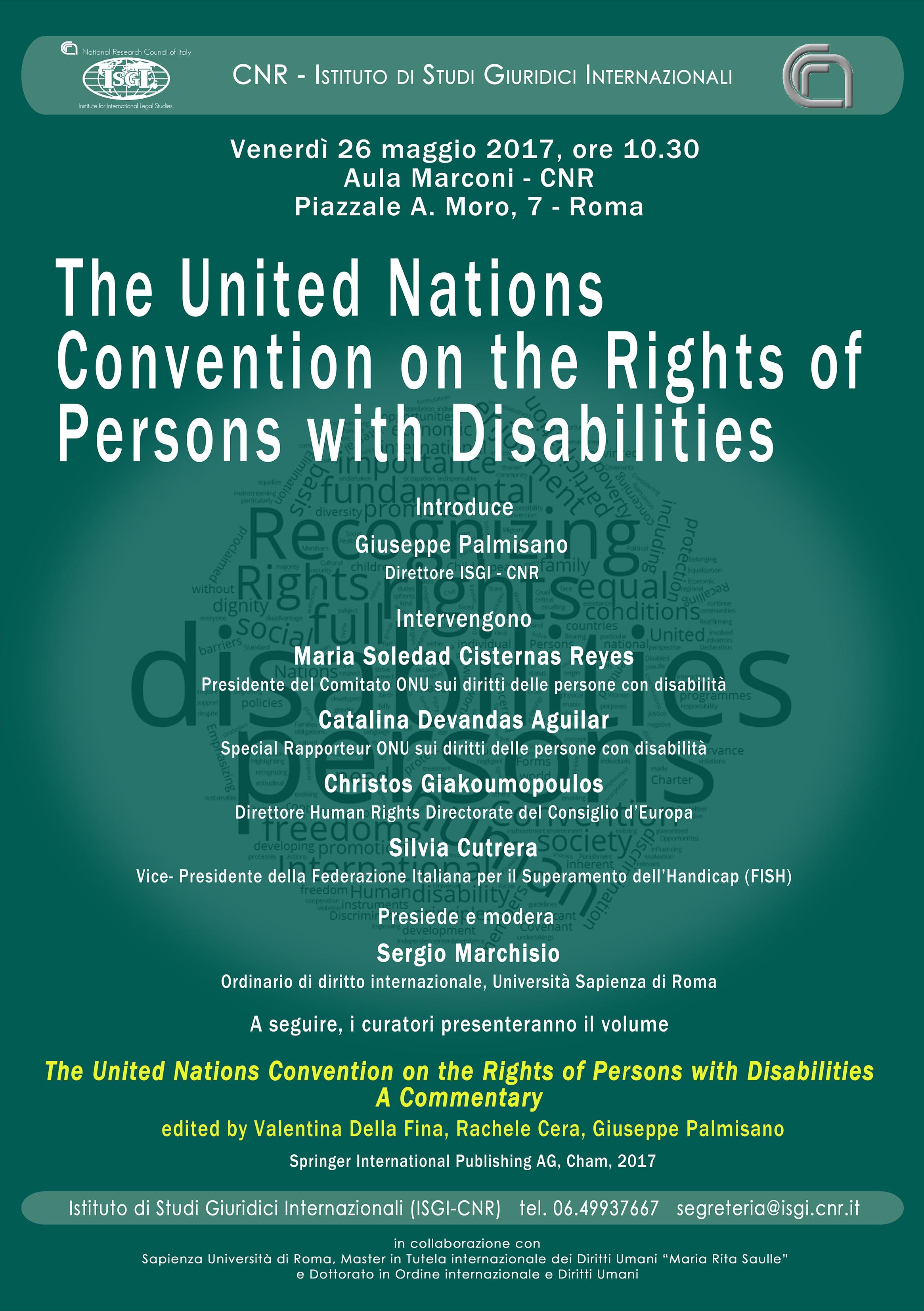 "The United Nations Convention on the Rights of Persons with Disabilities. A Commentary" edited by V. Della Fina, R. Cera, G. Palmisano – Springer International Publishing AG, Cham, 2017
At the turn of ten years from the adoption of the UN Convention on the Rights of Persons with Disabilities (CRPD), the Commentary offers an in-depth scholarly assessment of its provisions and Optional Protocol in the light of the first years of practical operation and implementation of the Convention.
The Commentary has been conceived and prepared by the Institute for International Legal Studies (ISGI) of the National Research Council (CNR) of Italy as the main outcome of its multi-year researches on the rights of persons with disabilities.
The Commentary follows an article-by-article approach and it is enriched by wide-ranging contributions on the CRPD. It provides insights into the practical operation of the Convention's provisions by assessing the practice of the CRPD Committee, the activities of relevant international and regional human rights bodies in enforcing the rights of persons with disabilities and the Parties' implementation practices.
Contributions from leading scholars and international experts make the Commentary an indispensable resource for lawyers, academics, students, journalists, international organizations, NGOs and other stakeholders in order to better understand the rights of people with disabilities and to chart the way forward in their protection.
26 May 2017, h 10.30. Aula Marconi, CNR, Piazzale Aldo Moro, 7 Roma